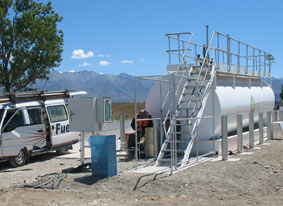 Pukaki Airport has all services and facilities required by both commercial and private pilots for refueling.
A BP refueling system, valued at $350,000, was commissioned in 2010.
The refueling system is located at the Northern end of the airfield adjacent to the taxiway turnaround.
The above ground tank comprises 20,000 litres of Jet A-1 and 15,000 litres of Avgas.
Remote fuel dispensers are located on a concrete pad, with sealed approach and departure taxiways. The concrete pad contains spillage interceptors.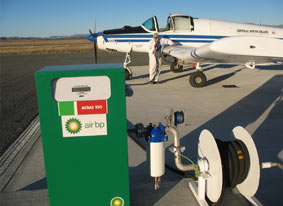 Refilling of the bulk tank is carried out from a concrete pad to the side of Harry Wigley Drive clear of the Airport Operational Area.
A BP card is required to access the facility.